Learn to Swim Intensive Program
Written by

Jeremy Bentvelzen

Ripples NSW

(02) 9833 3000

(02) 9833 3311

ripples@ripplesnsw.com.au

https://www.ripplesnsw.com.au

Charles Hackett Drive

St Marys

NSW

2760

Australia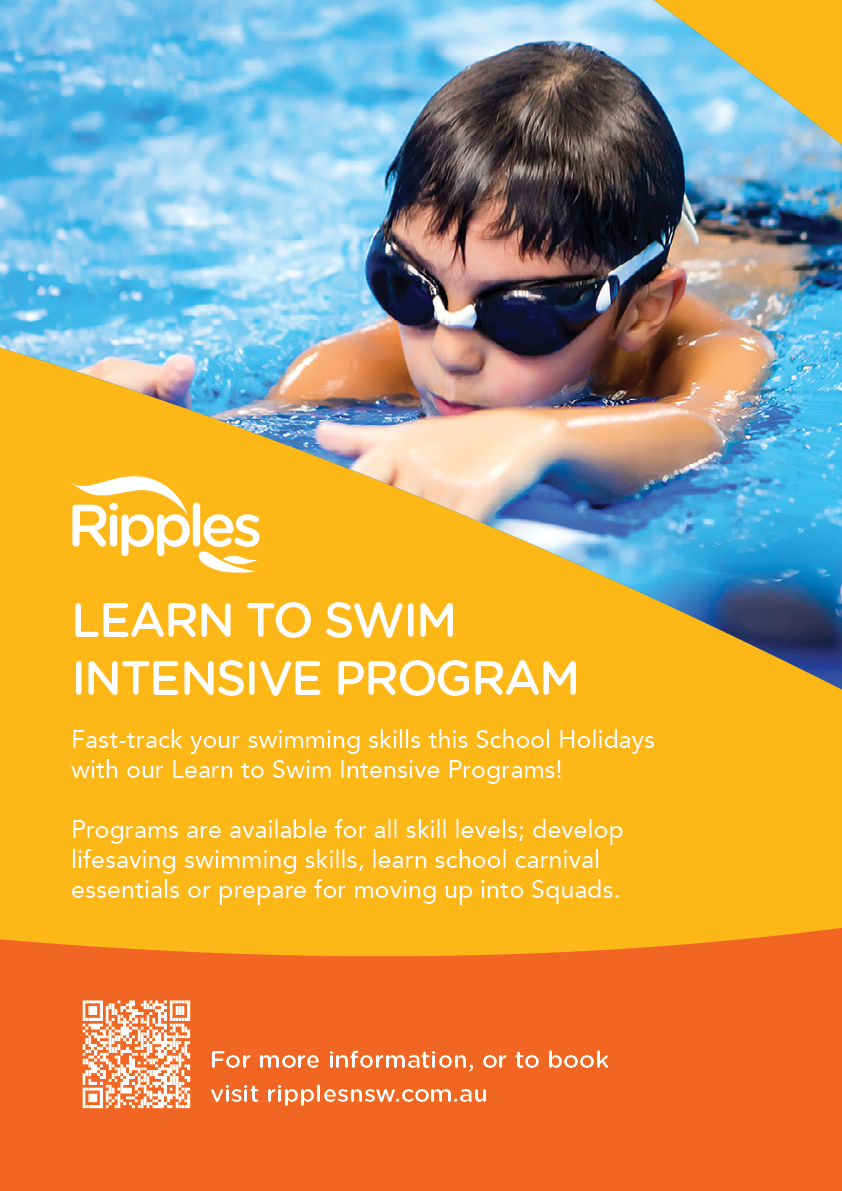 Our Learn to Swim Intensive Programs run during the school holidays to help students develop and progress by attending swimming lessons at an increased frequency.
Programs are available for all skill levels; develop lifesaving swimming skills, learn school carnival essentials or prepare for moving up into Squads. The program is open to both current and new students.
Upcoming Intensive Programs
---
Learn to Swim
Suitable for children aged 3 and up, the Learn to Swim Intensive Program is suitable for students learning the basics or developing their skills.
| | |
| --- | --- |
| Next Intensive Program to be announced | |
| | |
---
Intensive Clinics
Suitable for children enrolled in Dolphin, Teen Intermediate or Teen Advanced classes, our Intensive Clinics are facilitated by our Squads Head Coach, Kaz. The program develops the skills required to succeed competitively at events such as School Carnivals.
Dive Clinic
Starts & Finishes Clinic
Turns Clinic

Tuesday 05 July
or
Tuesday 12 July 2022

6:00pm to 7:00pm

Wednesday 06 July
or
Wednesday 13 July 2022

6:00pm to 7:00pm

Thursday 07 July
or
Thursday 14 July 2022

6:00pm to 7:00pm

$13 per student per clinic, students are able to use make-up lesson credits